Travelry is your gateway to thoughtful and inspired travel. An easy-to-use app, Travelry is loaded with carefully crafted, location-aware audio guides, free offline maps, a handy catalogue of city attractions, an audio phrasebook, and helpful travel tips.
Save money on guided tours, easily navigate the city offline and explore it with an absorbing audio guide. Travel with inspiration and fall in love with Venice!
Hand-picked itineraries and immersive, safe-paced audio walks will allow you to experience places, rather than just visiting them. Launch into some time travelling, embark on a cultural journey, and light up your trip! Use our handy information and insider tips to enjoy smooth travel. What else do you need for happy travelling? Maybe a pinch of magic and a fair wind of inspiration? These features are also on our list!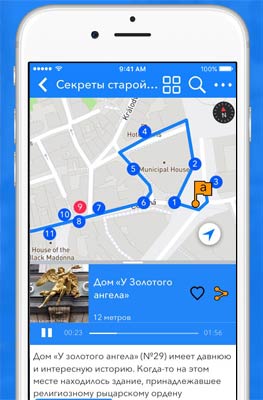 Enjoy your walks and don't be afraid to get lost
With free offline maps in our app, you can easily navigate the city and locate the most riveting attractions. The app will inform you of your surroundings as you stroll around the city. Just make sure to download the offline map of Venice in the app and allow Travelry to access your location to use all of its functions.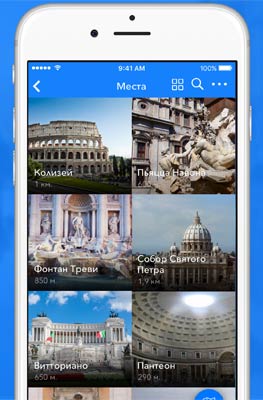 Carefully Selected Walking Routes and Engaging Audio Tours
Listen to fascinating stories that will play automatically as you approach them. You won't miss out on any interesting sights, as the secrets behind beautiful buildings, squares, and streets reveal themselves. Simply download audio tours in the app and begin the tour to enjoy your guided safe-paced walk and captivating storytelling. Prepare for fascinating stories, curious facts, and amazing discoveries!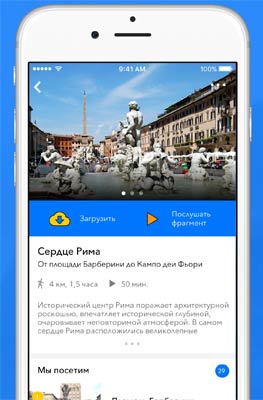 Discover the Most Interesting Attractions of Venice
Filter sights by category, use convenient search or the Nearby filter to easily find places of interest on a map or in a catalogue. Add attractions to Favorites to plan your trip and highlight the ones you like most. Discover not only iconic places but also some hidden gems. Prepare for fascinating stories, curious facts, and amazing discoveries!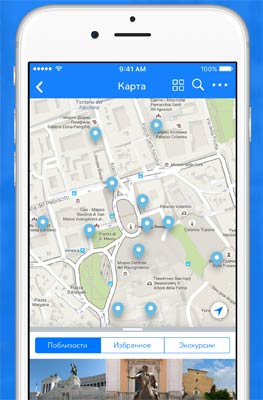 Design Your Travel Your Way!
Choose any of the suggested itineraries, follow your own route or merely stroll through the city, listening to what the audio guide has to say. Allow the stories to play automatically or turn them on manually, whenever you desire. The Travelry Venice Travel guide is designed for maximum comfort, flexibility, and joy.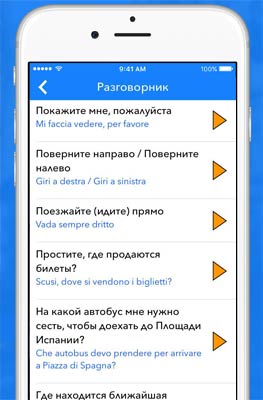 Find a Common Language with Locals!
Our free Italian audio phrasebook will help you communicate with locals and maybe make new friends.